Fansite Festival 2018!
Hide, Seek, Find!
THIS CONTEST IS NOW OVER.
'Tis the season for another Fansite Festival – and this year, we have a spicy contest for you .. Hide, Seek, Find!
In this event, we will have several hiders (will be edited right before our time frame, so make sure to check back! 😉 ) – and your job is to run around the spiral, finding our Duelist writers and editors. Sounds easy, right? muahahaha.. this is where the twist comes in!
After you find one of our staff members, that person will give you a vague hint as to a boss to go and give a friendly visit to! Once you have defeated the boss – you will need to take a picture of your wizard after defeating the boss with the menu chat "Press X to get on my mount!" – aka like this:
NOTE: Any photographs edited in any way will be IMMEDIATELY disqualified. We want full, un-edited photos!
After you have completed all the necessary steps, come back to this article to post all of the pictures required to win! (This way – we have a way to contact you if you are the lucky one to win a prize!)
HIDERS
Hider #1: Angel Dawn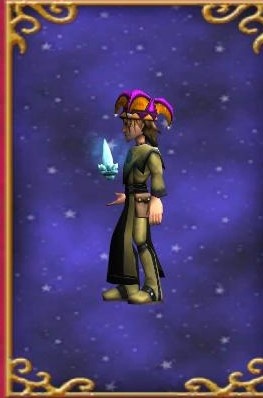 World: Wizard City – perhaps try checking in the shopping district 😉
Realm: Scarecrow
Hider #2
Tarlac Ravencaster
World: Wizard City
Realm: Scarecrow
Hider #3
Edward Sandshade
World: Wizard City
Realm: Scarecrow
The bosses were as followed:
Hider #1 – Harvest Lord
Hider #2 & 3 – Rattlebones (were already getting submissions before we could change so in fairness we accepted Sergeant Skull or Rattlebones for #2, but it was infact suppose to be Rattlebones)
WINNERS:
1st – Blaze
2nd – Connor Legend
3rd – Mohammed
4th – Blxxzeken
5th – Keena NightHunter
6th – Evony Thunder
Prizes have been sent out via email – make sure to check 'em! 🙂
Speaking of prizes….
The first wizard to successfully complete the hide, seek, find (finding all three and posting) will get to choose between an Empyrean bundle, a Spooky Carnival Bundle, or 10k crowns!
Second through fourth will get to choose between the remaining prizes left afterwards, and 5th + 6th will receive 2k crown codes!
This event will take place this Sunday, April 15th
at 4pm EST/3pm CST/2pm MST/1pm PST!
We hope to see a bunch of you out in Wizard101 looking for us, and make sure to support all the other fansites participating in Fansite Festival!
Related Posts: